Turtles & Dolphins (Foundation Stage Unit)
Please click here for our Autumn Term overview.
 Please click here to read our letter about children applying sun cream.
We made mermaid cakes, it took three days! On the first day we made the mermaid tails from coloured icing by cutting around a template. On the second day we made the fairy cakes. On the third day we put icing and sprinkles on the top of the cake and then stuck the mermaid tail in the icing as if it was swimming!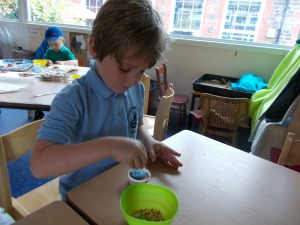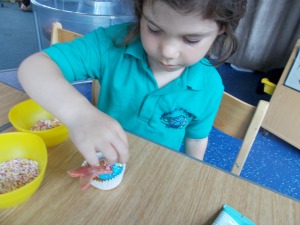 Enjoying the lovely weather by paddling in the water.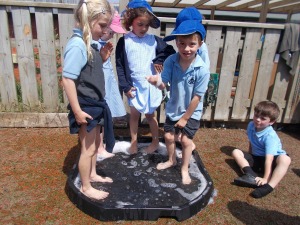 We have visited The Jungle again to build houses for The Three Little Pigs.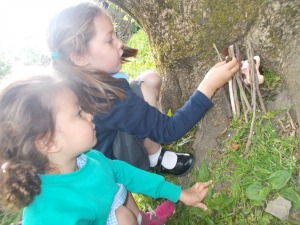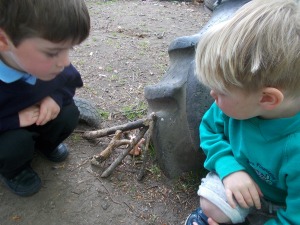 We spent the morning in The Jungle looking for signs of spring.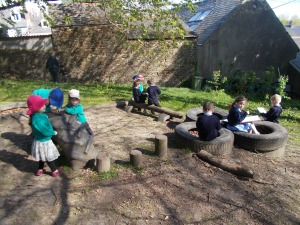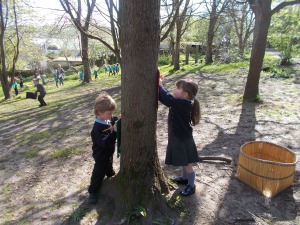 Hannah's Daddy works on Lundy Island, with the assitance of Hannah they talked to us about life on Lundy.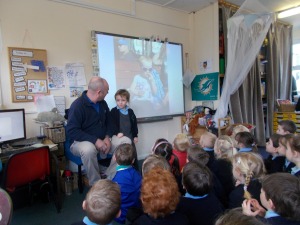 Pierce's Daddy came in on St Patricks day to talk to us about life in Ireland. He told us the legend of the Leprechaun and taught us some Gaelic.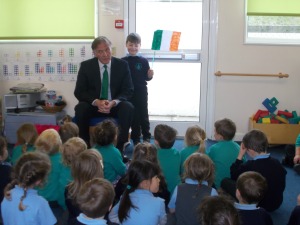 We enjoyed our pancake races!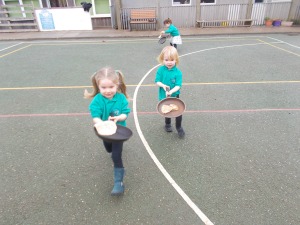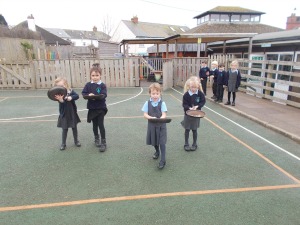 Freya was born in Hong Kong. Her Daddy came to talk to use about Chinese New Year.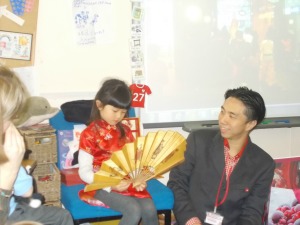 Miski and her Mum, Rachael came to talk to us about life in Australia.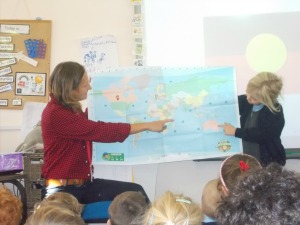 Then we had a go at making Australian bisucits called Anzac biscuits.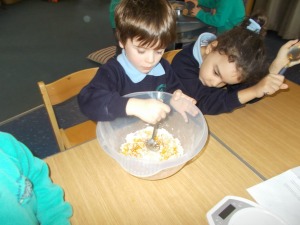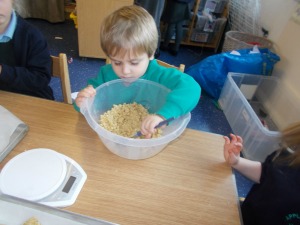 They were delicious!
Molly's Mum came to talk to us about her job as a flight attendant. The next day we flew to America. We brought our suitcases with us and were greeted by the flight attendants who showed us to our seats and served us snacks and drinks. Once in America, we went sight-seeing.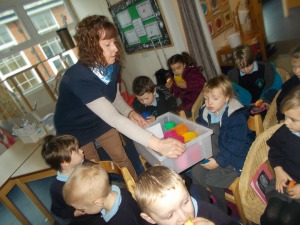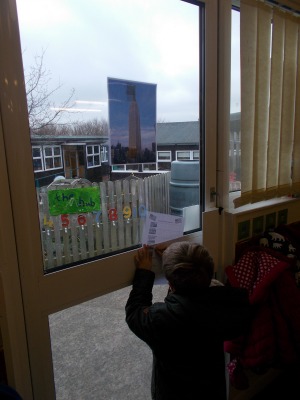 After our Christmas lunch we went down to The Jungle to decorate the trees for the woodland creatures.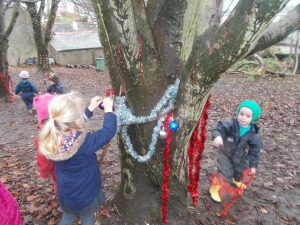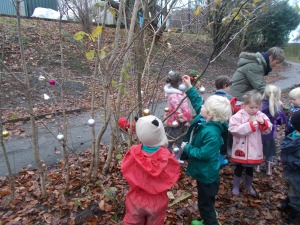 We spent the morning in The Jungle making reindeers from a ball of clay and natural materials.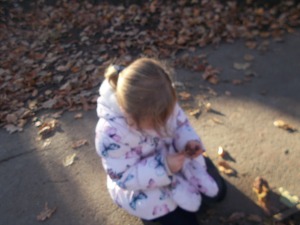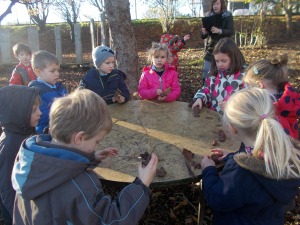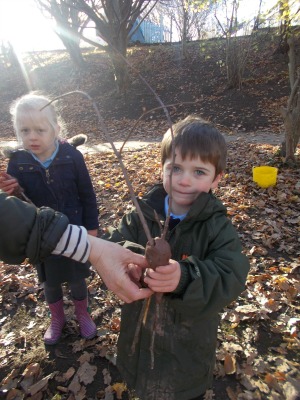 An alien came to visit us and we asked him lots of questions about life in space.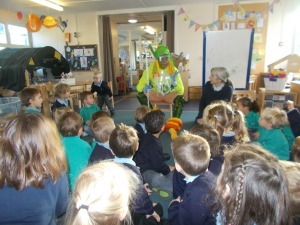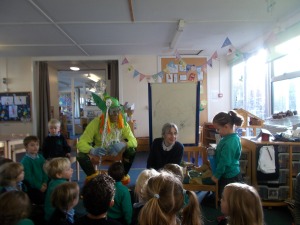 Enjoying our firework party.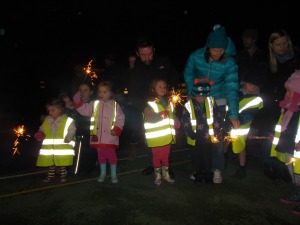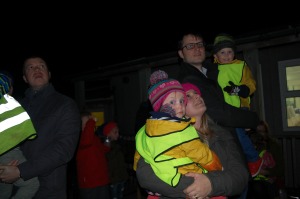 After our Harvest Festival, we shared our Learning Journeys with family and enjoying tasting the apple flapjack we had made.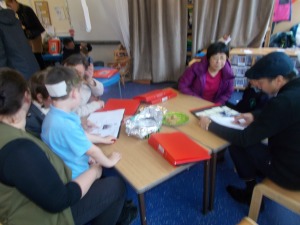 We spent a great morning in The Jungle collecting Autumn things and having a go at rubbing different patterns. Back in The Unit, we emptied our bags and sorting our collection into groups.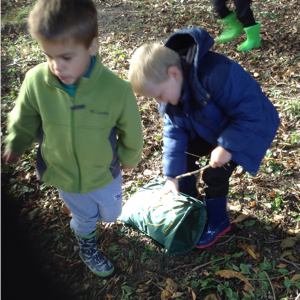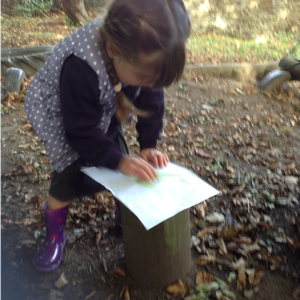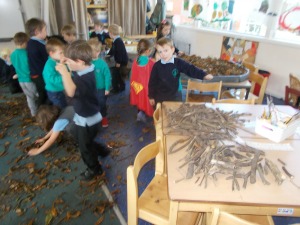 We have had a go at making hedgehogs using clay. We used only our hands to shape and mould the clay.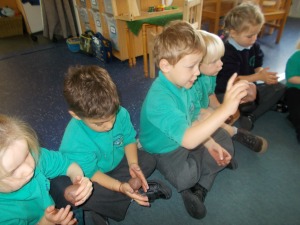 This week we have been Superheroes and we made super vegetable stew for our energy!
We had a Pirate Party in The Jungle.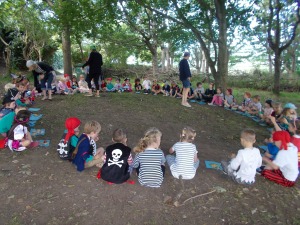 Gary Sawyer, our local Football League Player came to work with us as part of our Euros work. He took part in a Question and Answer session and led a football skills session. We had great fun
!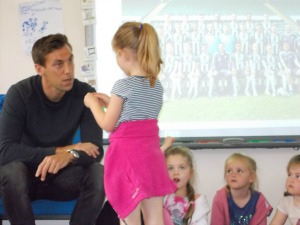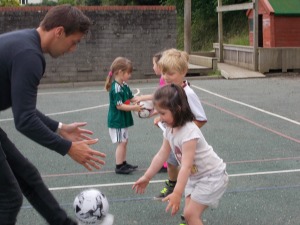 We had our own Sports Afternoon. We made medals and were awarded them in amedal ceremony.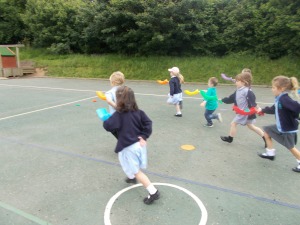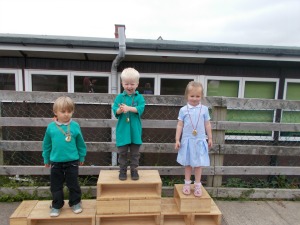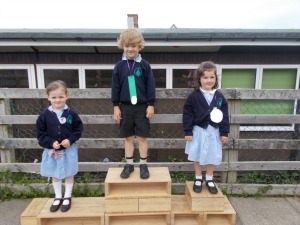 We celebrated the Queens birthday with a royal tea party.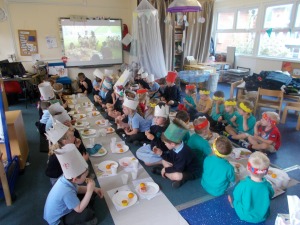 We made dragon cakes then we flew to Dragon Land to eat them.


Something appeared in our garden over the bank holiday weekend, we had lots of ideas as to who
and why it came to school!

 We found out it wasn't a dinosaur footprint but a dragon one. Agnus the dragon left us a letter saying her eggs had disappeared and could we help her magic them back by making a potion. We went straight to The Jungle to make one.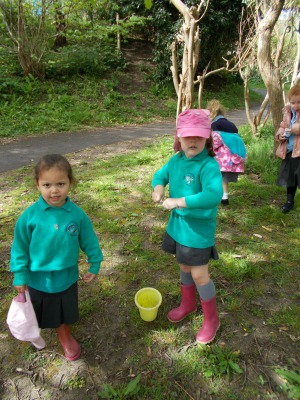 Please click here for our Summer Term topic outline.
Easter egg fun!
To find out about each week please read the newsletter article in the News section of our website.
Our Open Afternoon - sharing our Learning Journeys with Mums and Dads.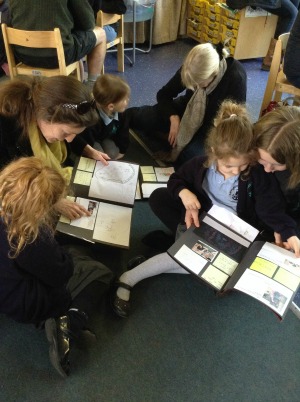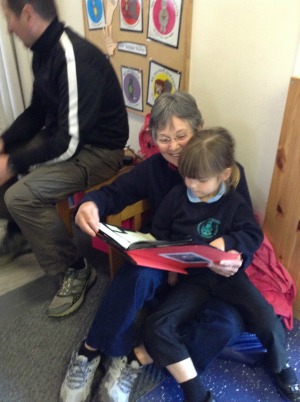 We had fun taking part in an obstacle course as part of Sport Relief. We would like to say a big thank you to Tracey (Freya's Mum) for setting it up and helping us.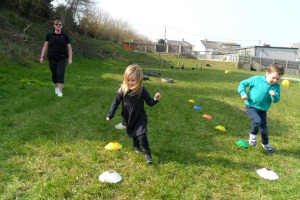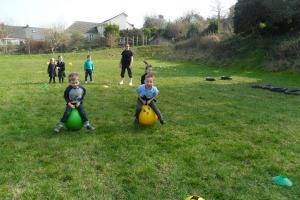 Fun at the farm!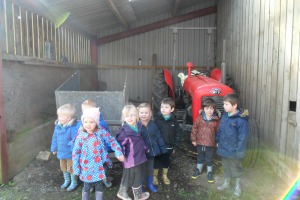 We made hobby horses as part of our farm topic and took part in our own Grand National.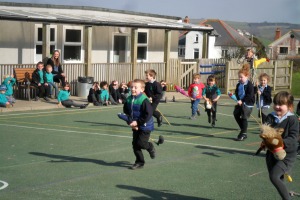 We made our own boomerangs and had great fun testing them out!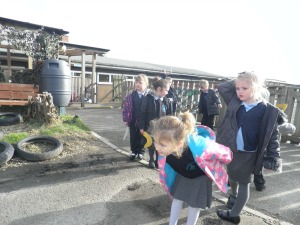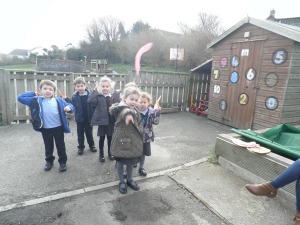 Steve from Exmoor Zoo visited us, he showed us some animals that live in the rainforest.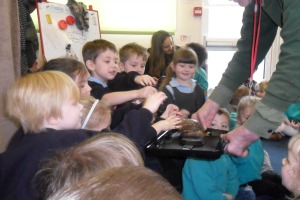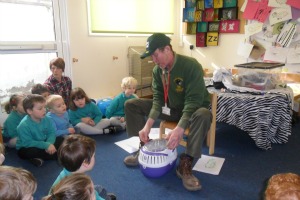 Please click here for this term's news and here for our topic this term.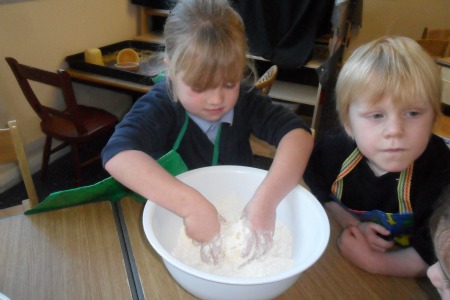 We made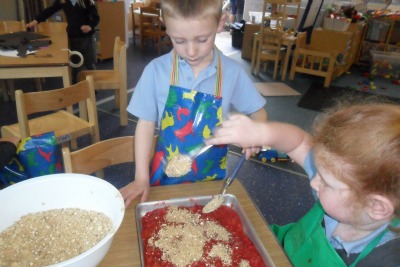 Gruffalo Crumble.
We also made banana smoothies.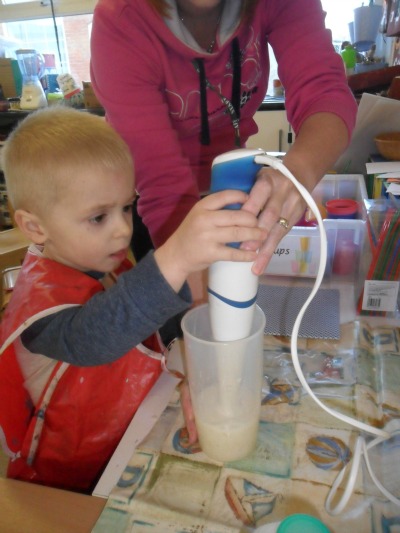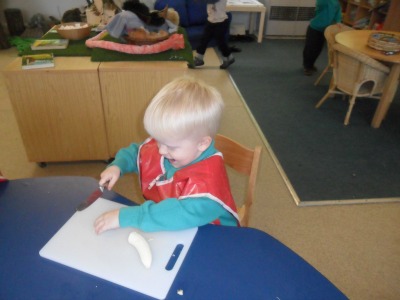 We had great fun in The Jungle decorating the trees with Christmas decorations.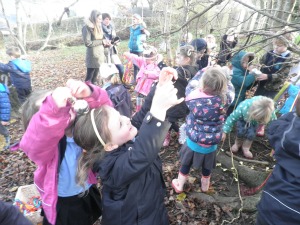 ---