Turtles & Dolphins (Foundation Stage Unit)
Please click here for our Spring Term overview
 Please click here to read our letter about children applying sun cream.
For Dolphin parents, please click here for the Phonics hand out.
We had great fun moving like Spideman!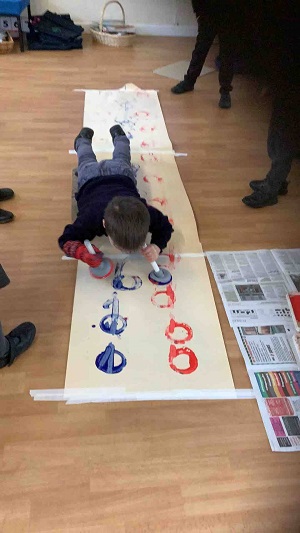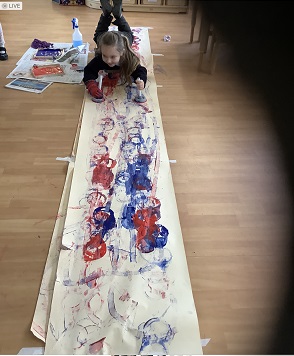 We have been celebrating Chinese New Year. We made Chinese dragons, lanterns and had a go at acting out the story
.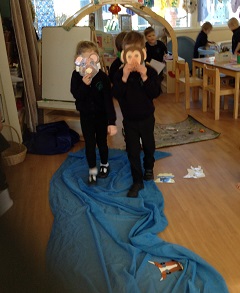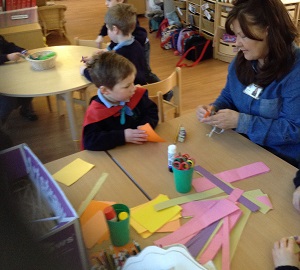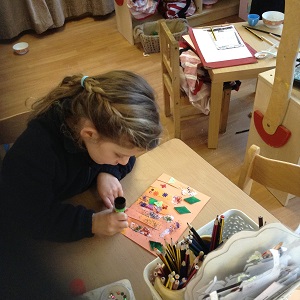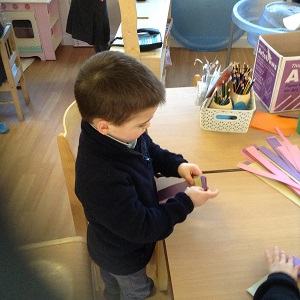 We also had a Chinese banquet. We made Chinese dumplings and ate them with noodles and prawn crackers.
We had a go at using chopsticks, it wasn't easy!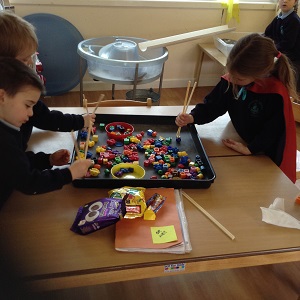 We have been learning about ourselves as superheroes and what we can do to look after ourselves to keep ourselves fit, strong and healthy.
Do you like our Superhero capes?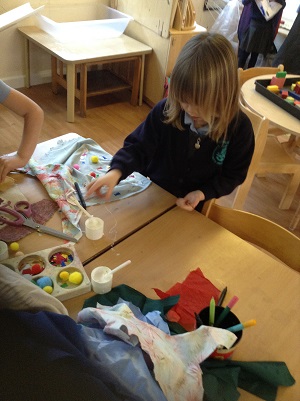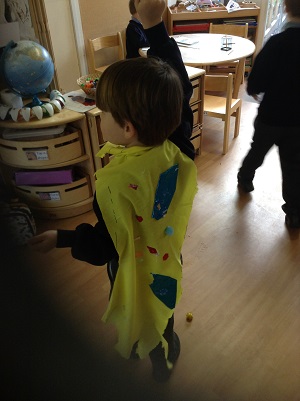 This week we have been learning about Batman. We made a Bat Cave and a Batmobile.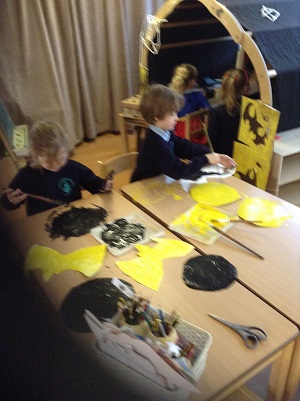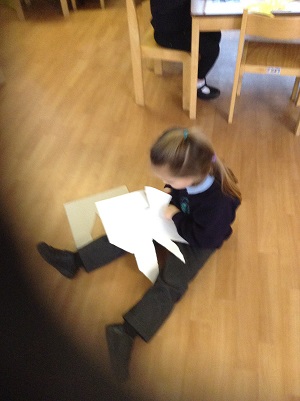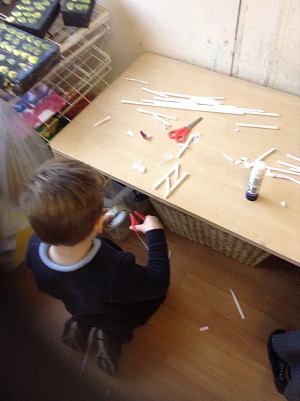 Our new topic is Superheroes and this week we have been learning about Supertato.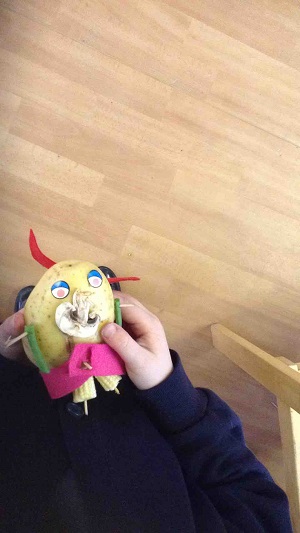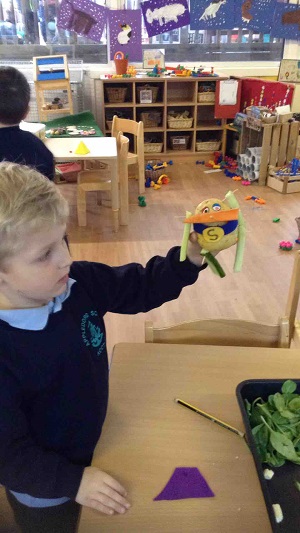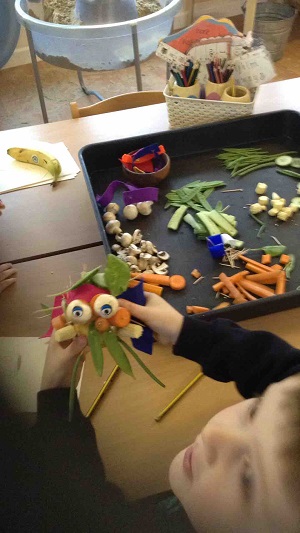 We had to rescue the Super Veggies from The Evil Pea in The Jungle.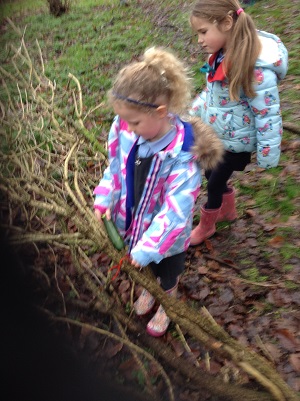 The we decided to set traps to capture The Evil Pea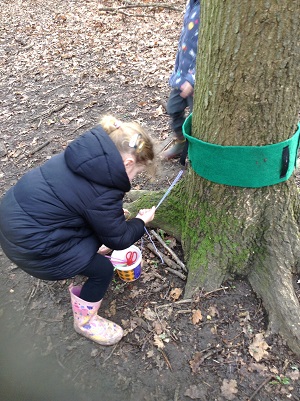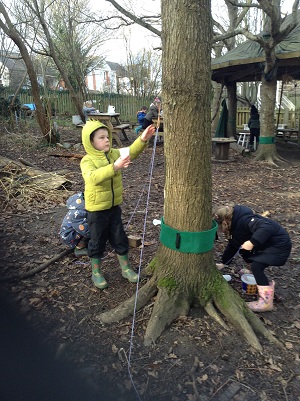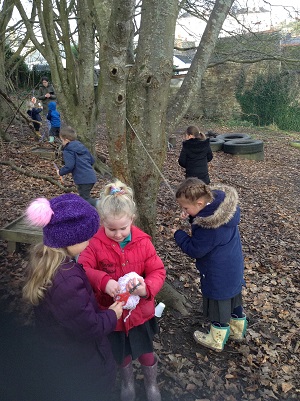 We made collages of Supertato.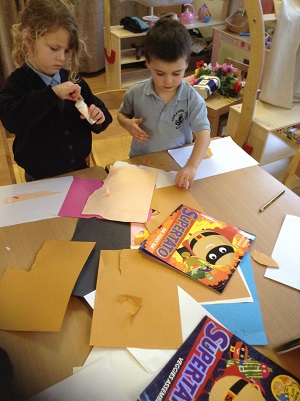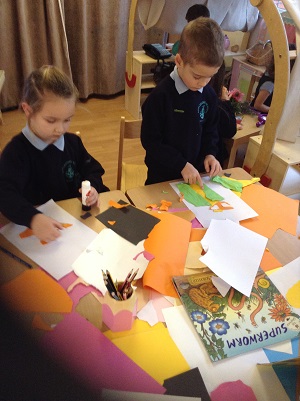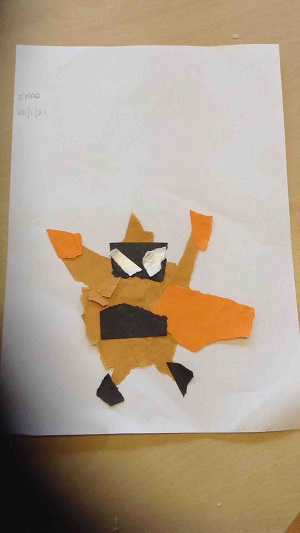 We went to The Jungle to decorate the trees for the woodland creatures.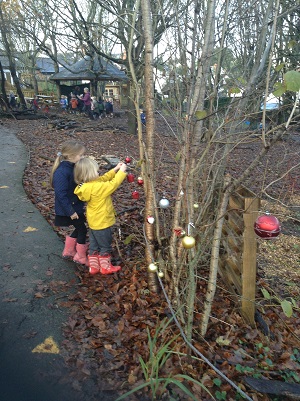 We've been having fun with the parachute
We've been busy making pom poms, ready to decorate the Christmas trees in the main building.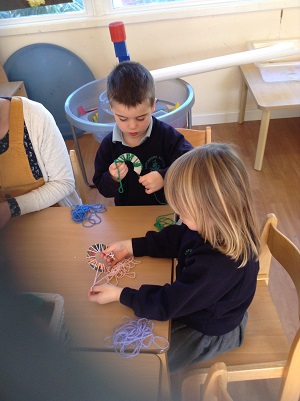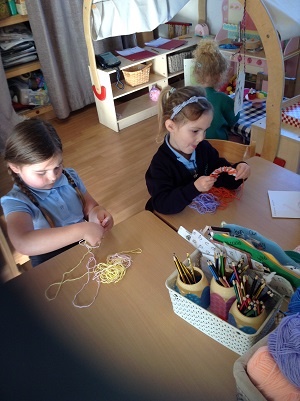 This week we have been celebrating Diwali. We acted out the story of Rama and Sita and we made some diva lamps. To finish off the celebration we had a go at learning some Bhangra moves.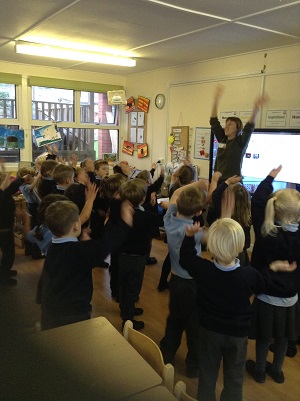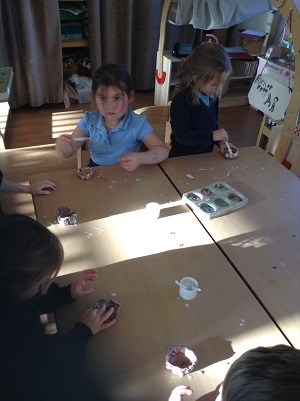 We made sparklers using breadsticks, chocolate and sprinkles.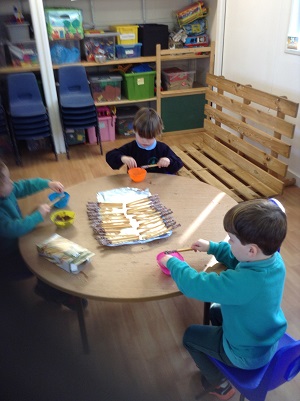 We put paint into pots with a lollystick in it and put it in the freezer ready to make fireworks with when we went to The Jungle.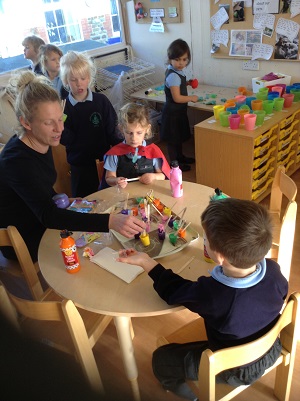 We used our frozen paints to paint fireworks and toasted breadsticks on the campfire.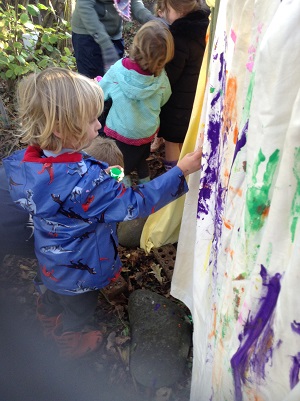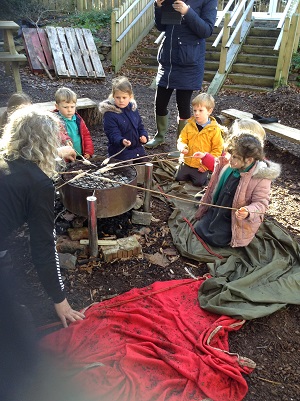 We made our own pumpkin soup and bread today, it was delicious. We even roasted the pumpkin seeds and ate them, some of us tried them for the first time.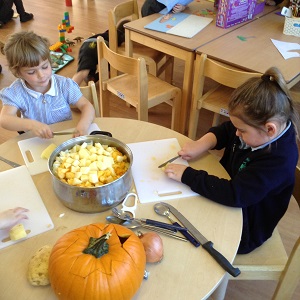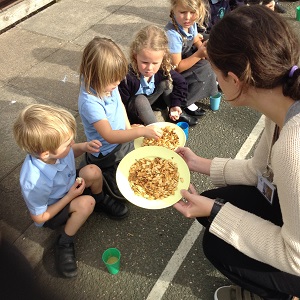 We became Explorers for the day and we travelled to the Rainforest to look for some animals.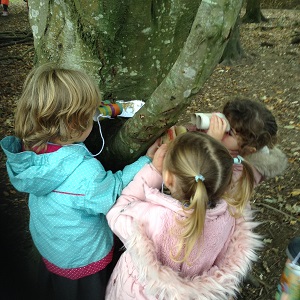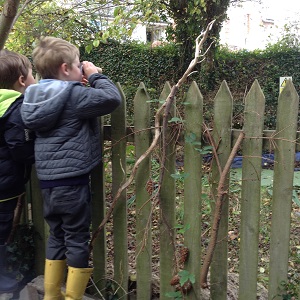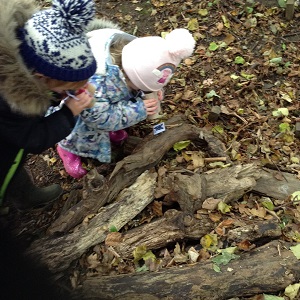 We've been in The Jungle finding out about Autumn.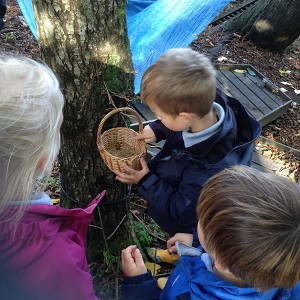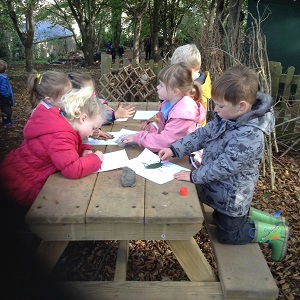 We were pretending to be elephants walking on the Savannah.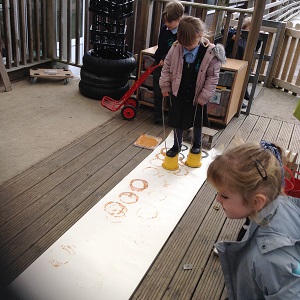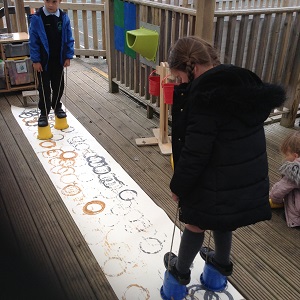 We had a video call from Steve at Exmoor Zoo. He showed us some of the animals that he looks after at the Zoo.
.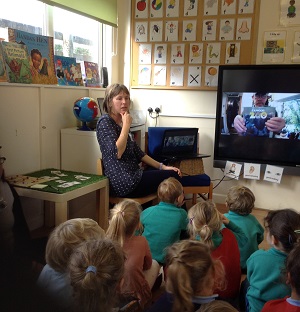 We have really enjoyed reading the story 'Handa's Surprise' and acting it out.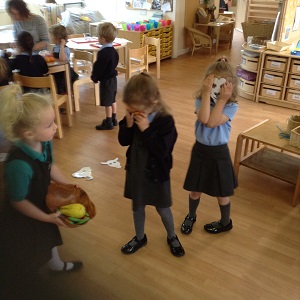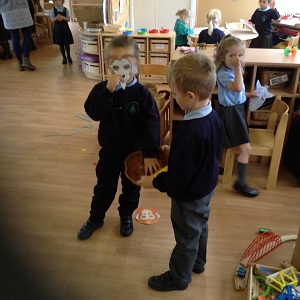 We tasted some of the fruit from the story.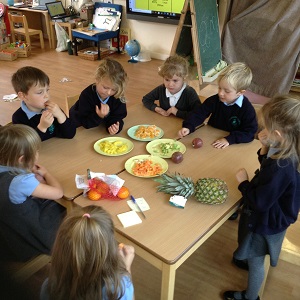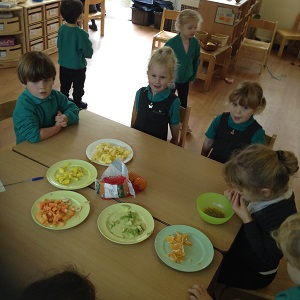 We had a go at making sheep using clay. When it is dry we are going to paint them.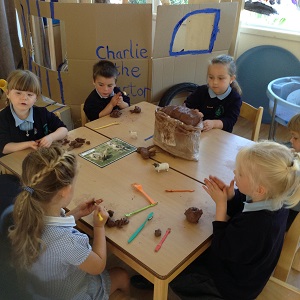 We went to The Jungle to make shelters for our pets.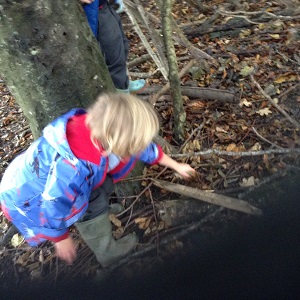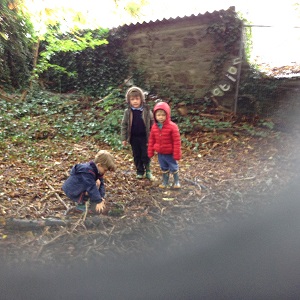 Working on our balancing skills in PE.
 Painting pictures of our favourite pets
.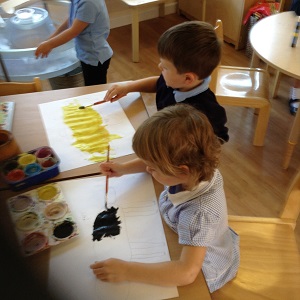 ---